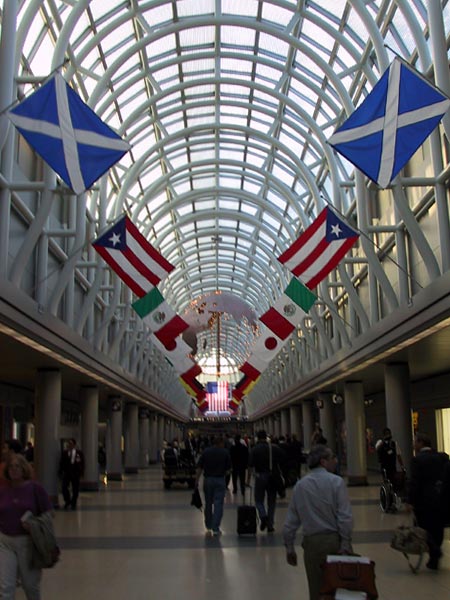 If you're willing to count rubber-wheeled subways as trains, this trip was a case of trains, planes and automobiles. Well, at least it was for me, anyway. After work I drove to MSP, where I caught an American Airlines flight to O'Hare, where I met up with Sarah. I've been to O'Hare a number of times before, but this was the first time I've gone through as a passenger. It's definitely a fun airport to watch.
in transit—a lame attempt at a homepage since 1996—is a service of Mark Danielson and nonlocality.com.
© 1996-2005 by Mark Danielson. All rights reserved unless specifically noted.