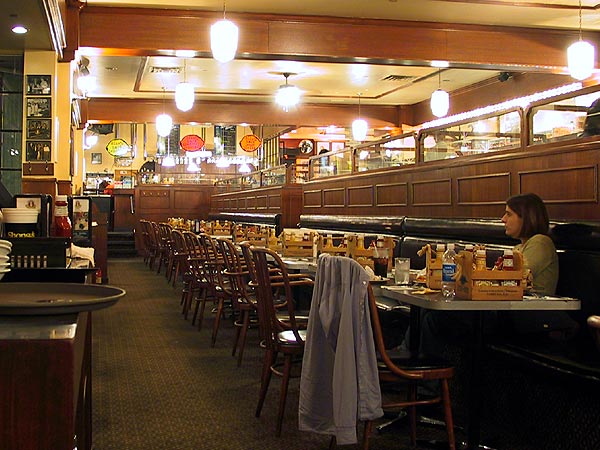 After leaving the tower (and getting absolutely drenched in a rainstorm) we grabbed a late dinner at Shopsy's Deli. Our waiter's weak grasp of English made our visit moderately confusing (he hosed our order three times), but the food was still tasty. In the end, we gave him a good tip for effort.
in transit—a lame attempt at a homepage since 1996—is a service of Mark Danielson and nonlocality.com.
© 1996-2005 by Mark Danielson. All rights reserved unless specifically noted.