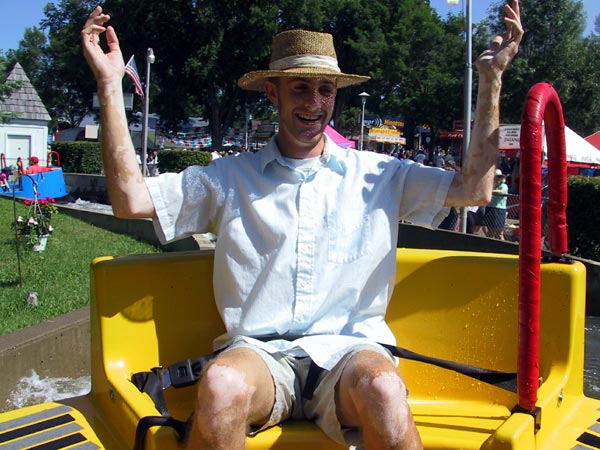 Rich, riding the water ride at the Minnesota State Fair. I wonder how many state fairs have something like that. I know Wisconsin doesn't.
in transit—a lame attempt at a homepage since 1996—is a service of Mark Danielson and nonlocality.com.
© 1996-2005 by Mark Danielson. All rights reserved unless specifically noted.