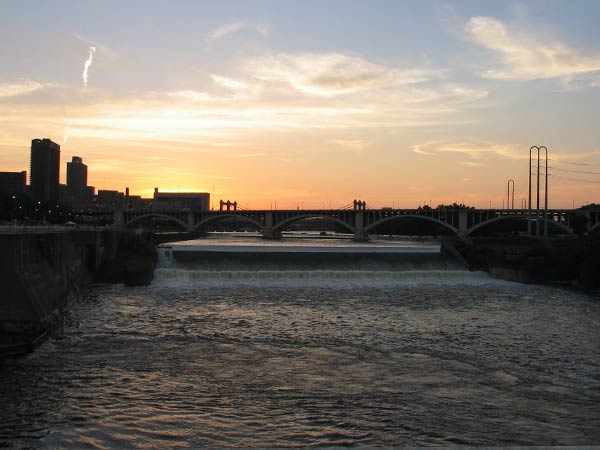 I haven't had a very good track record of staking out good spots for watching the fireworks shows over the Mississippi. This evening was an exception, though, and we were able to get a good spot in the middle of the Stone Arch Bridge.
in transit—a lame attempt at a homepage since 1996—is a service of Mark Danielson and nonlocality.com.
© 1996-2005 by Mark Danielson. All rights reserved unless specifically noted.